Contact Information
​The network is coordinated by the Finland Futures Research Centre at the University of Turku. Every member university of the FFA has a local contact person. These persons are responsible for organising and, in most cases, lecturing in Futures Studies courses.
If you are interested in joining our courses organised in Finnish, please get in touch with the contact person of your university.
Contact us via: tva(a)utu.fi
Personnel of the coordinating unit:
Maija Mäki
Training Expert
+358 50 513 1299
maija.j.maki@utu.fi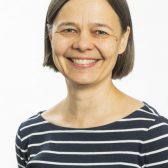 Hanna-Kaisa Aalto
Education Manager
Hanna-Kaisa is having a study leave until 1 April 2020.
Visit us at:
​Turku School of Economics
Finland Futures Research Centre
Rehtorinpellonkatu 3
20500 Turku, Finland
The newest part of the TSE, 3rd floor
On a map
Send us mail:
​Finland Futures Academy
Finland Futures Research Centre
Turku School of Economics
FI-20014 University of Turku
Finland